About Rahul Negi
Description
Ads /

Latest items listed
PHP Training in Saharanpur We provide the best Software Industrial Training to young fresher's in field of Software Development like Web designing, Web devel...
1248 total views, 1 today
Bulk SMS is one of the most affordable and easy way to promote your business these days. Bulk SMS increase your sales and profit in less time.  Techline Solutio...
1296 total views, 0 today
DIGITAL REVIEW LAB New Phone, New Games, Tech News, Phone Specification www.digitalreviewlab.com
992 total views, 0 today
Posts /

Recent blog posts
Famous Lover's Point in Dehradun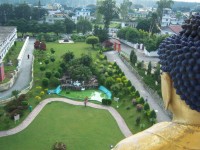 MDDA Park @ Rajpur
The MDDA Park also known as Rajpur Park which is located at Raipur Raod, Dehradun Uttarakhand. The Park is well maintained with trails and the various benches to enjoy the beautiful Mountain view. The Mountain View is really refreshing and looks best in Monsoon season with the river flowing. It is a good place to visit with your family and with your Lovers, there are fountains at side line of the park which looks great in sunset time, there is a small canteen where you can have snacks and cold drinks.
Malsi Deer Park @ Dehradun-Mussoorie Road
Malsi Deer Park is one of the most famous Lover's Point in Dehradun. Malsi Deer is approximately 10 kilometers from Dehradun, it is located on the way to Mussoorie, and the well popular for Lovers. Malsi Deer Park is a beautifully developed mini-zoological park that lies at the foothills of the Shivalik range. Apart from lovers, it is a park for children and surrounded by beautiful landscape. Main attraction of Malsi Deer Park is a wide variety of animals species kept here.
Buddha Temple @ Clement Town
Buddha Temple is one of such place in Dehradun that visited by hundreds of people every day and also famous for Lovers. It is important landmark of Dehradun is famed for its impressive architecture, beautiful interiors, decorations, and appealing surroundings. The wall paintings in Buddha Temple illustrating the life events of Lord Buddha are simply incomparable. Another great attraction within the Temple complex is the great statue of Buddha. The beautiful garden of the temple features a wide variety of beautiful flowers. The shops and temple garden are open for the general public seven days and the main interior of the temple is only open on Sunday. Most of the people and couples comes here in Buddha Temple on weekend days to enjoy their weekend.
Maggi Points @ Dehradun-Mussoorie Road
Maggi Points, places which are famous for its spicy maggi, and it is also famous for lovers. Most of the people says Maggi Point as a Lover's Point. Maggi Points are located on the Dehradun-Mussoorie Road. There are many road side shops, which serves Hot & Spicy Maggi Noodles and this is the reason they are called as Maggi Points. If you are looking for a gateway from the madness of the city then this is the perfect place. When couple goes to Mussoorie, or returns from Mussoorie they spend their time at Maggi Points and hang out with their Lovers. So basically Maggi Points are most famous Lover's Points in Dehradun City.
Goa Beach @ Rishikesh
Goa Beach is one of the famous Lovers Point it is situated in Holy City of Hindus Rishikesh in the foothills of the Himalaya in northern India. Goa Beach nickname given to a place on the river Ganga's bank, it is often referred to as Goa Beach by foreign backpackers.  The view of this place is awesome, you must go there if you haven't seen it. Namaste Dehradun-The free Encyclopedia of Dehradun, advice to all the Lovers not to go to this place when the flow of the river Ganga is high.
Mussoorie
Mussoorie is located at a distance of 40 kilometers from Dehradun City, It is the favourite place of lovers, new married couples and also those families who wants to go to a place where natural beauty meets with calm surroundings. Mussoorie is surrounded by ice-capped mountain peaks and thick lush green dense vegetation. Mussoorie is a place, having a feel of love in its air which makes you to fall in love. In Mussoorie there are many places to visit, like JhariPani, Kempty Fall, Lal tippa, Company Garden, Dhanaulti etc.
Cloud End @ Mussoorie
As the name reflects, Cloud End is a place which is always covered with clouds. Located at a distance about 6 km from the Library Mussoorie. Most of the Couples and lovers visit this place can witness beautiful views and pleasant atmosphere. It is covered with a thick and dense forests. This stretch promises all the couples feel a wonderful refreshing walk, with the vast spread of flora and fauna all around. When you walk with your lover it is surely you will feel that you walk in heaven. Cloud End is the most romantic place in Dehradun city and people loves to visit this place.
1349 total views, 0 today
Famous Food Corner IN Dehradun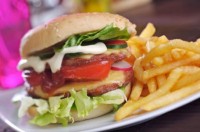 The Buffet Snacks Shop At  Rajpur Road
Buffet Snacks Shop is located in Rajpur Road opposite to Gandhi Park. It is one of the famous fast food corners where people comes to enjoy specially its Burger and Bread rolls. It offers coffee, Sandwich, bread rolls, shakes and burgers at very reasonable price.
K.C Momo's & Soup Bar At  Jakhan-Rajpur Road
KC Restaurant is famous for Momos & Soup, it is the oldest fast food corner in Dehradun. It is located in Purani Chungi, Rajpur Road. When people thinks about to eat momos, KC Restaurant is the first choice they get in their mind. We suggest you if you are thinking about to eat best momos go for KC Resturant.
Bun Tikki Wala At  Dwarka Store Chowk
Doonites are very fond of Bun Tikkis. In Dehradun there are many Bun Tikki's Stalls but few stalls are famous for their taste. A Bun Tikki Stall at Dwarka Store Chowk is one of them. In evening people comes here with their family to enjoy Bun Tikki. Many localities have their own favourite Bun Tikki Stall but Dwarka Chowk Bun Tikki Stall is the oldest Stall in Dehradun.
Maggi Points At  Mussoorie Road
Having Maggi at Maggi Point is a great way to unwind, just drive along Dehradun-Mussoorie Road until after Shiv Mandir, all the Maggie Points is situated in this area. There are a few road side hawker sheds popularly known as the Maggi Points, where you can ask them to prepare a hot spicy Maggi. Maggi Point serves Maggi Noodles, Chai, Cold drinks and Snacks. Maggi Point is also famous for lovers, Boys and Girls comes here with their dear ones to enjoy hot and spicy Maggi together. Some people comes with their family when they travels from Dehradun to Mussoorie. If you haven't taste this maggi, must go their you will have peacefull and tasty moment of your life.
 Chetan Poori Wala At  Hanuman Chowk
After spending a whole week in the office, shops and any other important works, people wait for Sunday and want to have a heavy Sunday Brunch like Puri Chhole, Puri Aalu. Chetan Puri wala is the place to get pooris packed along with aalu sabji or Kadu sabji. Chetan Poori Wala is famous for its tasty poori sabji and it is the best option at the time when surprise guests come and you have less time to prepare food. Chetan Puri wala shop is situated at Hanuman Chowk Near Darshani Gate Dehradun.
Madrasi Dosa Hut, Dehradun Madrasi Dosa Hut At  Parade Ground
If you ask girls & women related to Fast Food, most of the girls and ladies preferred Dosa. In Dehradun, there are many famous restaurants which serves Dosa like- South Indian Dosa Stall, Laxmi Restaurant etc. but Madrasi Dosa Hut is the best Stall of Dosa. Madrasi Dosa Hut is situated at Parade Ground opposite to Kanak Cinema and its timing is 5 pm evening to 11 pm. Madrasi Dosa Hut is famous for its taste and reasonable price. The area is not big and sitting arrangement is only for approx 4 table with 2 chairs on each table, but it doesn't matter for Doonites, they wants only taste and the taste of Madrasi's dosa is best.
Gaylord's Ice Cream Palour DehradunGaylord Ice Cream Parlour At  Paltan Bazaar
Gaylord Ice Cream Parlour is one of the best & famous ice cream parlour in Dehradun City. It is located at the starting of Paltan Bazaar near Clock Tower. Gaylord is the pet spot of youth and it is popular fir its Rs. 10 Softy Ice Cream. It offers different flavors of ice cream like- Vanillas, Chocolate, Strawberry, Butter scotch, black forest special cold coffee with ice-cream etc. The ice cream price is very reasonable in Gaylord Ice Cream Parlour.
Chaat Wali Gali At Clock Tower
It is clear with the name 'Chaat Wali Gali' that gali is famous for Chaat & Gol Gappas and this gali (street) is situated near Chakrata Road Dehradun. In Chaat Wali Gali there are many stalls of Chaat & Gol Gappas, every stall serves best & tasty chaat. People comes from different places to taste this tasty chaat. We suggest you to taste the Chaat here, if you still haven't.
Bobby fast food corner
Bobby fast food corner is situated just beside the Gandhi Park, opposite to Orient Cinema. Bobby fast food corner is famous for chowmein, non-veg momos and soup. Its timing is 5 pm to 11 pm., and at evening time the road gets block due to the its customers. This is very old fast food corner of Dehradun, now the time there are many fast food corner in Dehradun but because of its taste it still the first choice of all.
1146 total views, 0 today